berhetiye duası okunuşu
Allah'ım! Bütün kusurlarımızı, günahlarımızı, hatalarımızı bağışla. Bizi doğru yola ilet. Bizi kötülüklerden, kötü niyetlerden, kötü arkadaşlardan, kötü insanlardan koru. Bizi sana yaklaştır. Bizi sana layık kıl. Bütün iyilikleri, bütün güzellikleri bizden esirgeme. Bizi cehennemden koru. Cennetine koy. Orada ebedi kalacağımız bir yer ver. Amin.
With our live dhikr feature, you can chant with anyone you want at the same time and create common dhikr calligraphy.
Unlock 100+ prayers and meditations on finding calm, growing in humility, re-discovering the Dhikrs, secret dhikrs, add manual dhikrs and more dhikr customization features.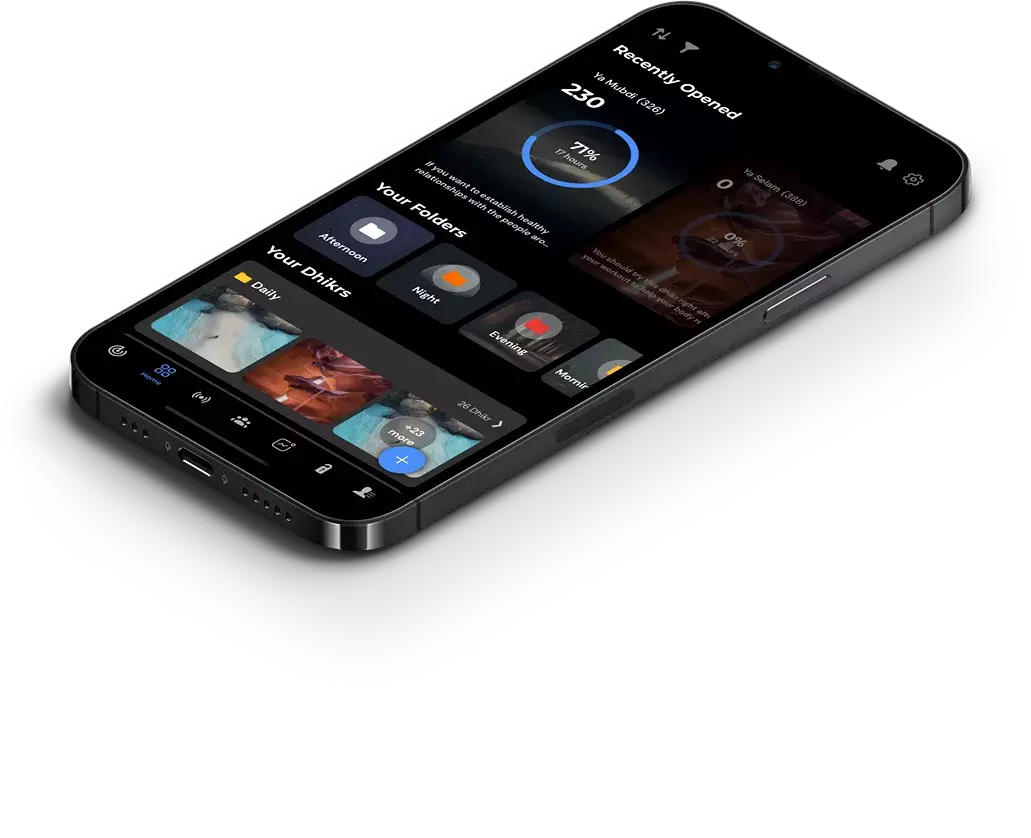 Other topics that may interest you