günlük tesbih duaları
Her gün 300 defa 'La ilâhe illallâh, vahdehû lâ şerîkeleh, lehûl-mülkü ve lehûl-hamdü, yuhyî ve mevvîyû ve hüve hayyün lâ yemûtû, bi-yedihî ilâhûn kadîm.' diyerek tesbih yapılır.
With our live dhikr feature, you can chant with anyone you want at the same time and create common dhikr calligraphy.
Unlock 100+ prayers and meditations on finding calm, growing in humility, re-discovering the Dhikrs, secret dhikrs, add manual dhikrs and more dhikr customization features.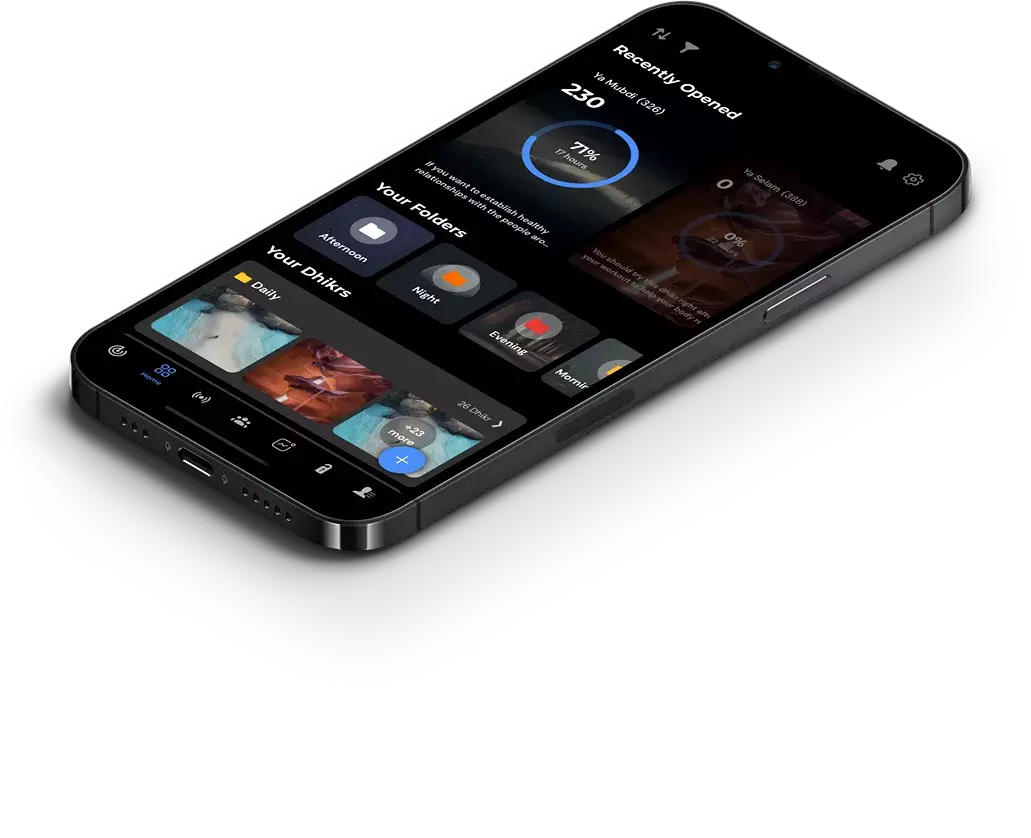 Other topics that may interest you