Ya Alim
This dhikr will make it easier for you to understand what is being said.
With the intention of being able to understand the words in front of us much more easily and to be able to come to an agreement accordingly. There are often moments in a human's career journey when it is difficult to understand another person. These moments can become quite boring and challenging in a challenging and stressful period. One of the issues that prevent human beings from understanding what the other person is telling is not just about sensation and vision. It is also related to the interference in our rib cage. The pain seen in the chest area in psychological disorders continues to exist even though sometimes it is not felt. In this case, we need better oxygen exchange. With the manifestation of the name Ya Alim, these heavy areas in the lung region of our body that we do not feel are cleared, and it is possible for us to more easily understand what the other person is saying. If you chant the name Ya Alim 485 times a day, especially during your busy periods, you can better understand what the other person is talking about. narrated You can cite the name Ya Alim, with the intention of better understanding what it is.
With our live dhikr feature, you can chant with anyone you want at the same time and create common dhikr calligraphy.
Unlock 100+ prayers and meditations on finding calm, growing in humility, re-discovering the Dhikrs, secret dhikrs, add manual dhikrs and more dhikr customization features.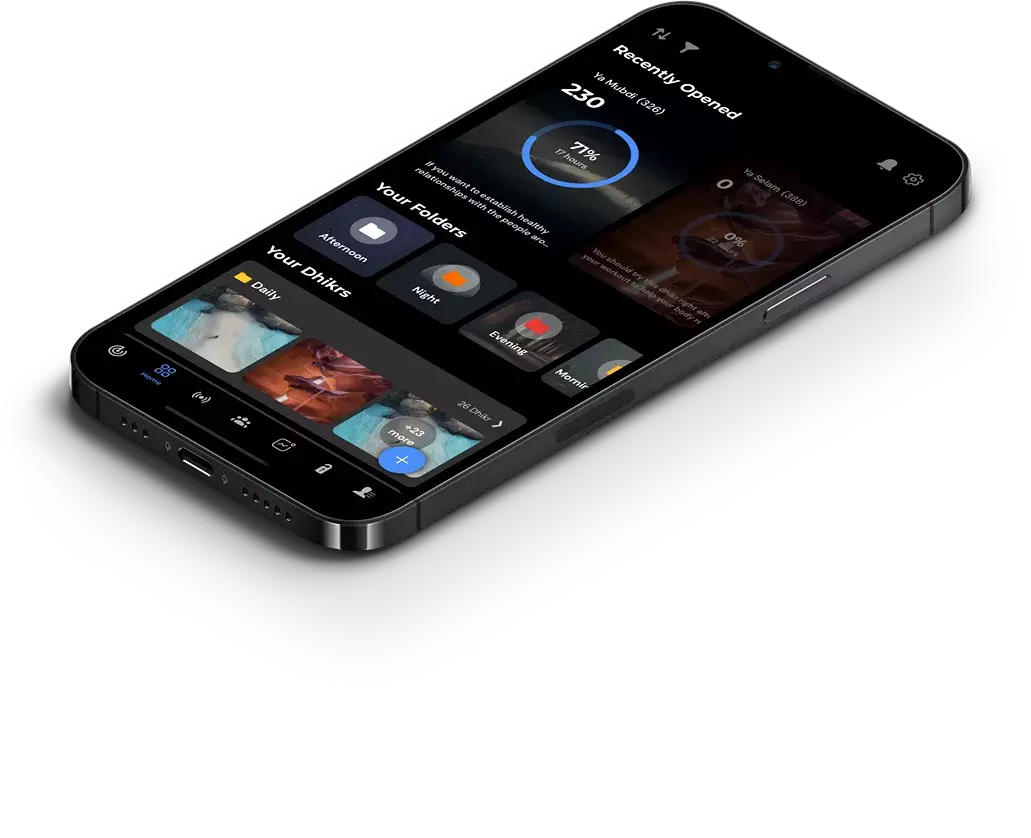 Other topics that may interest you