Ya Hakim
You should definitely try this dhikr when you want to adapt to where you are going more quickly.
With the intention that you can adapt to any place you go much more easily. While living in a geography, his body, breathing and almost all his limbs take their own precautions according to the geographical conditions. When we encounter a new event, a new season, a new opportunity in a new country we visit, it may take two or even three months for our body to accept all these geographical functions. However, when you chant the name Ya Hakim 311 times, the energy function that occurs triggers the pancreas. This trigger function can bring everything into balance, from the food we want to the food we want, to our sleeping patterns, about what our body should pay attention to in order to adapt to the geography we go to. Of course, this brings with it a serious body harmony. Because our body works in harmony, not in balance. When you want to adapt to where you are going more quickly, you can mention the name Ya Hakim.
With our live dhikr feature, you can chant with anyone you want at the same time and create common dhikr calligraphy.
Unlock 100+ prayers and meditations on finding calm, growing in humility, re-discovering the Dhikrs, secret dhikrs, add manual dhikrs and more dhikr customization features.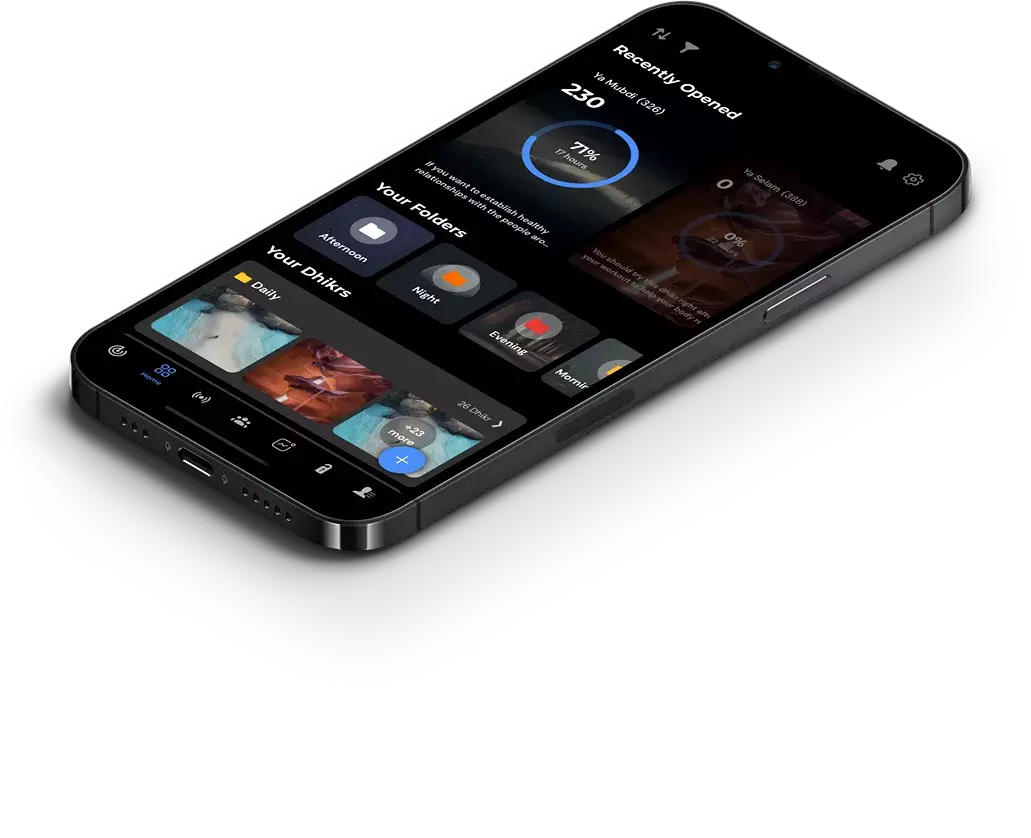 Other topics that may interest you