Ya Kuddüs
In times of heavy sadness, you can come to yourself with this dhikr.
Hoping to get through the worst of sorrows with ease. Human beings are put to the test with the ones they love most in their life. You will be deeply saddened when the mothers, fathers, siblings or anyone else who adds value to your life is separated from you. It is clearly evident in the words of all physicians in the historical process that this heavy sadness can cause serious damage to the human body. It is possible for us to overcome this sadness easily, with the manifestation of the name Ya Kuddus, as we go to the Lord, the most precious of our lives, who are holy and blessed. The feeling of leaving any beauty that exists around a person and the feeling of not being able to meet again can cause serious problems in people. If you mention these troubles in a way that will be included in the manifestation of the 424 names of Yaquddus, your mind, heart valves and lungs as a whole will help you overcome this sadness. From heavy sorrows In order to pass more easily and to overcome these tests, you can chant the name of Ya Kuddus with the sheriff.
With our live dhikr feature, you can chant with anyone you want at the same time and create common dhikr calligraphy.
Unlock 100+ prayers and meditations on finding calm, growing in humility, re-discovering the Dhikrs, secret dhikrs, add manual dhikrs and more dhikr customization features.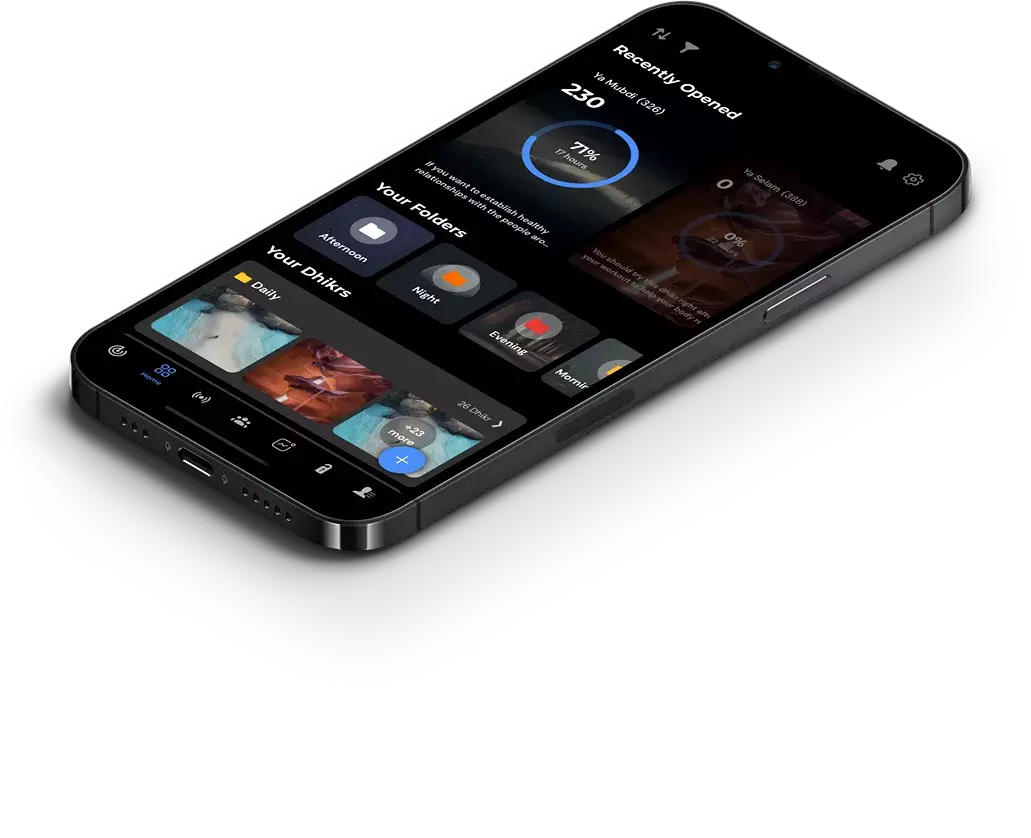 Other topics that may interest you