Ya Melik
You can chant this dhikr in order to relax when we feel that there may be a reservation in us.
With the intention of finding courage in something that we shy away from anywhere or at some time. When we come among people, sometimes due to the light of our environment, sometimes our mood and generally being in a foreign environment, our mind automatically switches to the release of hormones, which requires the feeling of hesitation, with the urge to protect our own body. This hesitation can sometimes be useful, but if it is continuous and repetitive, it may cause the person to lose their 'self-confidence' feature that belongs to them in the future. In order for this occasion to disappear, the manifestation of the name Ya Melik creates an important interaction in the human body. In particular, the increase in the amount of breath we take into our lungs causes this level of hesitation to decrease. The repetition of the name Ya Melik 174 times creates the energy level that will enable the lung functions to become more active before entering such an environment. in any place or time period or before you enter a place, if you feel that there will be a reservation or you can chant the name Ya Melik.
With our live dhikr feature, you can chant with anyone you want at the same time and create common dhikr calligraphy.
Unlock 100+ prayers and meditations on finding calm, growing in humility, re-discovering the Dhikrs, secret dhikrs, add manual dhikrs and more dhikr customization features.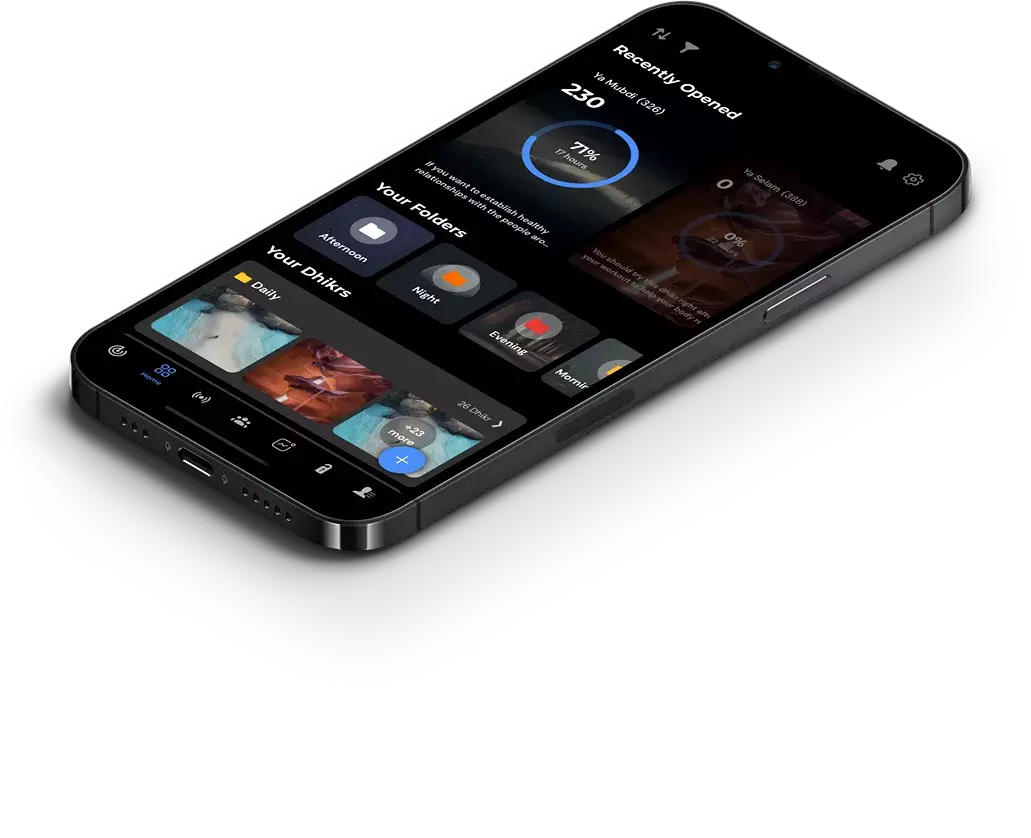 Other topics that may interest you