Ya Metin
If you want to do a mental detox after a hard day, you can try this dhikr.
With the intention of a mental detox after a hard day's work. Everything we hear around us in our current life increases and increases, and after a while, it can cause mental fatigue. Especially people who have difficulty in resting can have serious problems during the sleep period by concentrating on these thoughts before sleep. If you say the name Ya Metin 99 times before you go to bed, you can prevent the intensity that occurs in your mind throughout the day, at least when it comes to mental formation, from disturbing you while you are asleep. Of course, it is possible to go back to a stored data later and think more sensibly. If you want to sleep more comfortably and have a more comfortable night, you can mention the name Ya Metin.
With our live dhikr feature, you can chant with anyone you want at the same time and create common dhikr calligraphy.
Unlock 100+ prayers and meditations on finding calm, growing in humility, re-discovering the Dhikrs, secret dhikrs, add manual dhikrs and more dhikr customization features.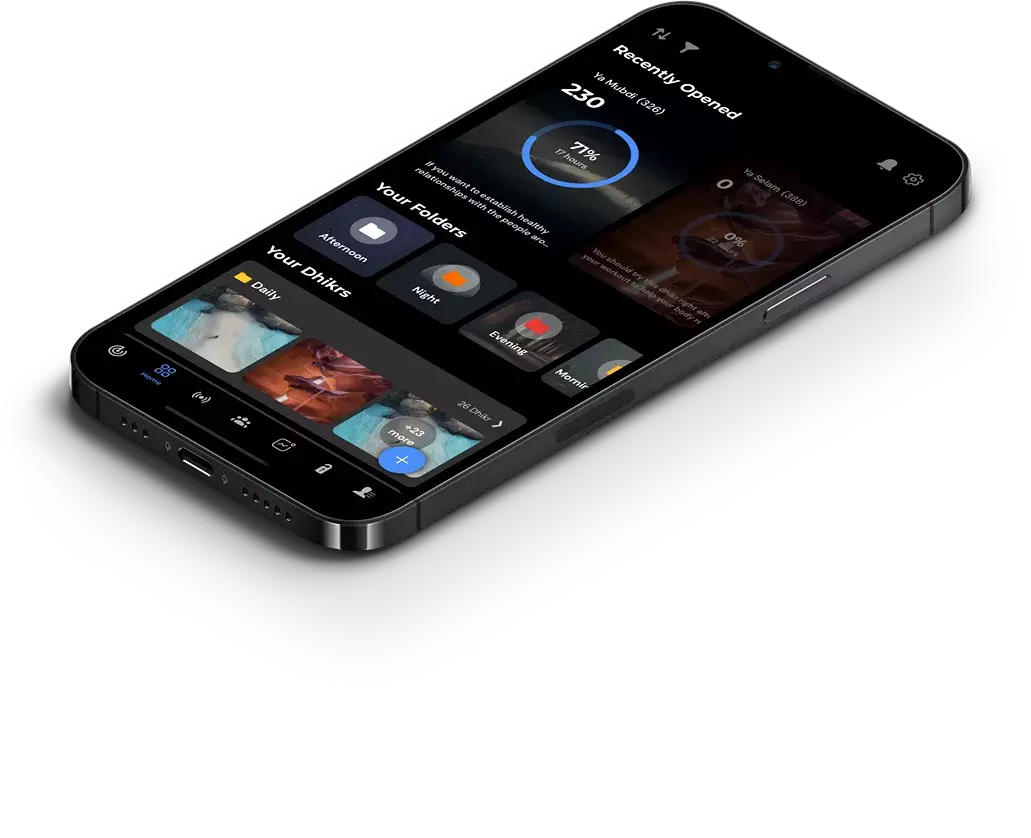 Other topics that may interest you