Ya Mumid
If you want dead cells to be quickly removed from your body, you should try this dhikr.
With the intention of expelling dead cells from our body quickly. The process of excretion of dead cells in our body from our body is becoming more and more difficult under today's conditions, due to the foods we eat, other foods and many reasons. This can cause negative effects in the circulatory system towards the later periods in the excretory system of our body. In order to avoid such a situation, if you repeat the Name Ya Mumid 326 times at least once a month, it will be much easier to remove the dead cells in your body and transform them into something else by the body. Thus, you can protect your body from the effects of free radicals.
With our live dhikr feature, you can chant with anyone you want at the same time and create common dhikr calligraphy.
Unlock 100+ prayers and meditations on finding calm, growing in humility, re-discovering the Dhikrs, secret dhikrs, add manual dhikrs and more dhikr customization features.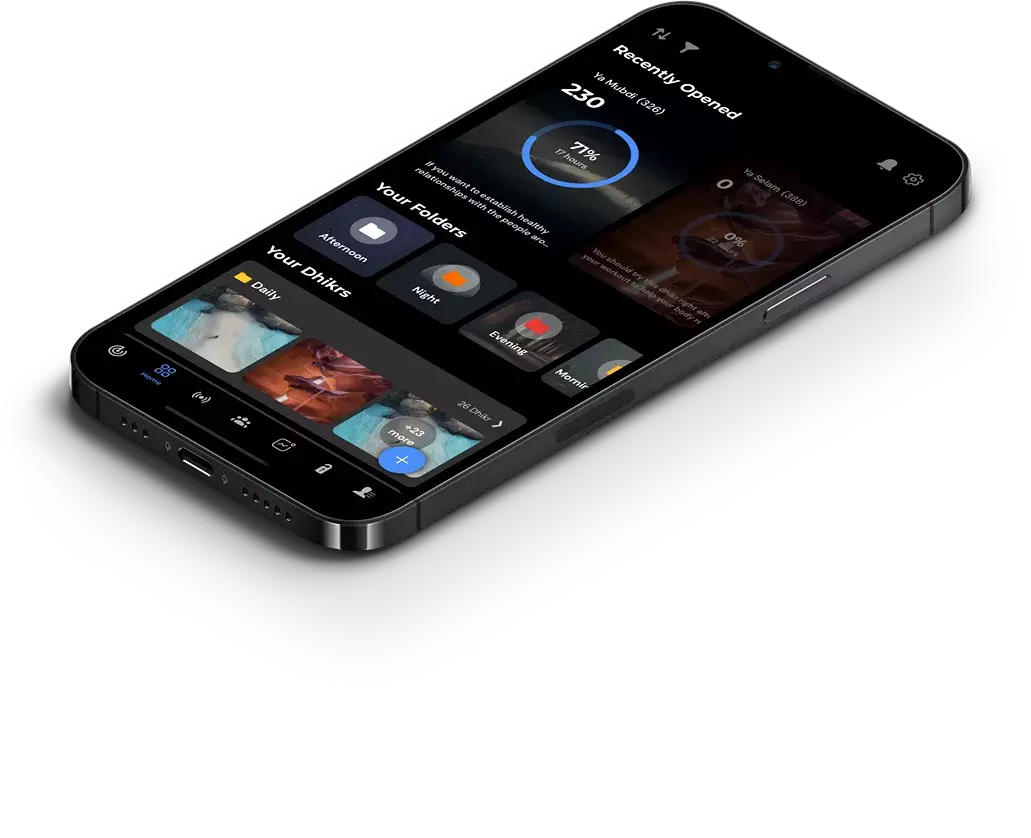 Other topics that may interest you