Ya Mumin
You can chant this dhikr so that you can calm down after a sudden shock of fear.
With the intention that the body can recover after a sudden attack of fear. The human body may react from time to time to the sudden shocks of fear that will cause certain muscles and contractions of the body. You can easily see this when these reactions occur in the muscles. However, such a contraction in the veins can form the basis of circulatory disorders in the human body, along with the thickening of the veins as age progresses. You may have experienced such a shock of fear before. But the effect of these experiences is still on your body. Being able to overcome this and similar sudden fear shocks in your body can be achieved by the manifestation of the name Ya Mümin. The name Ya Mumin gradually removes the causes of this rapid narrowing of the veins. It is very valuable to apply the name Ya Believer 124 times a day, for at least a week and ten days, so that our veins can attain this feeling and receive the necessary command from the brain. From your veins If you want to eliminate the effects that occurred due to the fear shock before, you can mention the name Ya Believer.
With our live dhikr feature, you can chant with anyone you want at the same time and create common dhikr calligraphy.
Unlock 100+ prayers and meditations on finding calm, growing in humility, re-discovering the Dhikrs, secret dhikrs, add manual dhikrs and more dhikr customization features.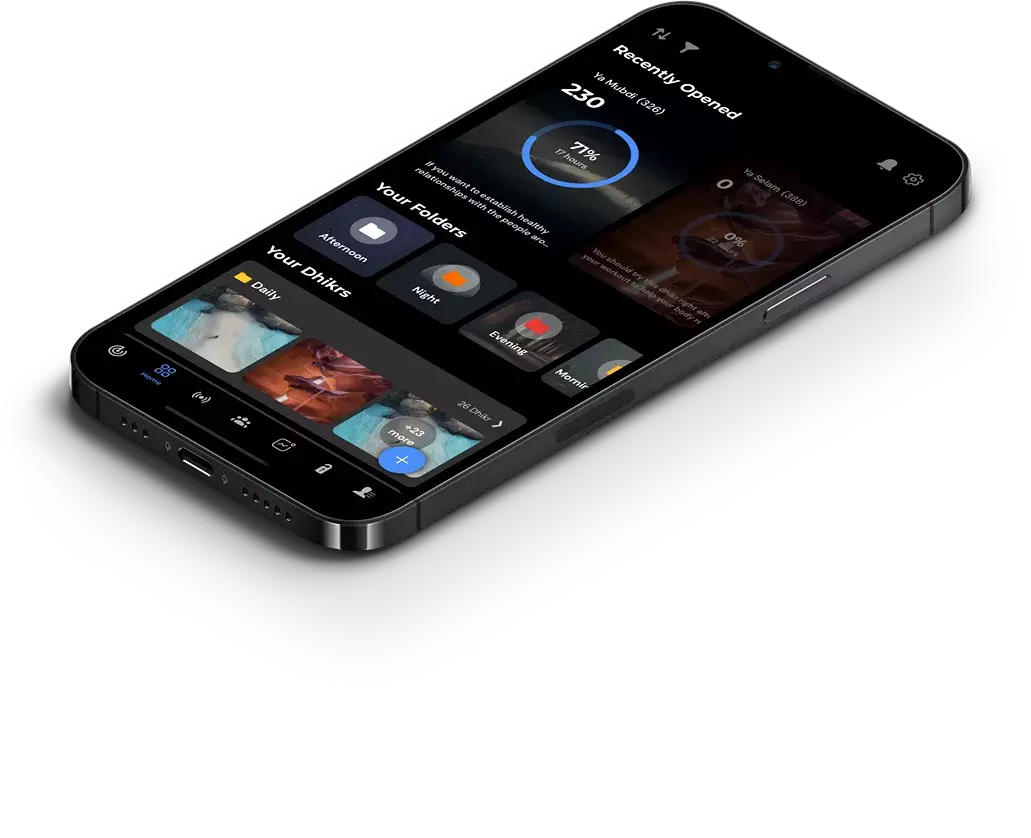 Other topics that may interest you